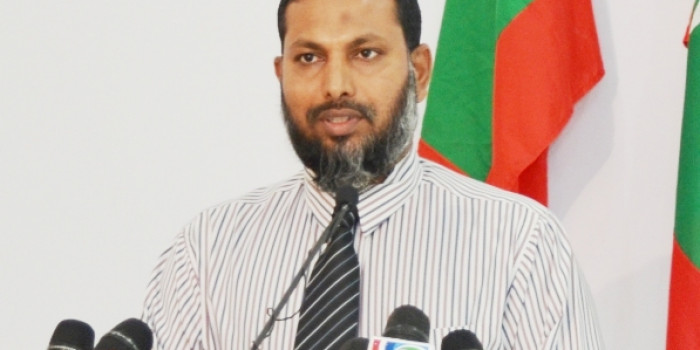 Govt has oppressed Gasim and decapitated him- Sheikh Imran
Govt has oppressed Gasim and decapitated him- Sheikh Imran
Estimated time to read the article : 1 min, 32 secs
President of the Adhalath Party, Sheikh Imran Abdulla has said that the government has oppressed the leader of the Jumhooree Party so much so that they have decapitated Gasim Ibrahim politically.

Sheikh Imran made this remark in a press conference held at the Adhaalath Party office. He said that the oppression perpetrated by the government against Gasim has rendered him powerless even to stand up against for his own rights.

He said that the oppression of the government has no bounds. "President Nasheed has been sentenced with imprisonment. Colonel Nazim has been framed. Gasim Ibrahim's wealth has been usurped," he said.

Sheikh Imran called the government to stop this oppression and come to the right track. He said that the government should be just and fair with regards to every individual even if it is Gasim or Nasheed.

"The people will not remain submissive to such oppression. We will save the people from this oppression," he said.

Furthermore, he said that murders are on the rise also because of the oppressive policies of the government.