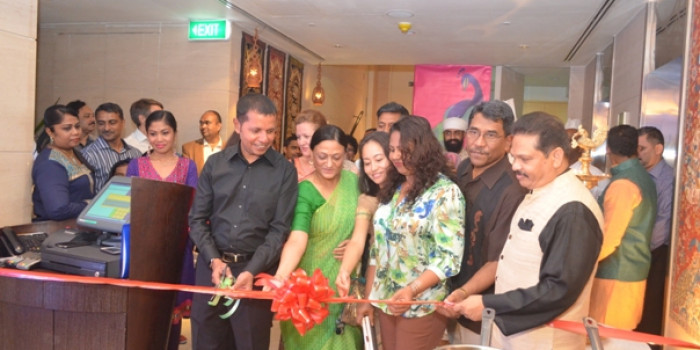 India taste- Bollyfood festival starts in Hotel Jen
India taste- Bollyfood festival starts in Hotel Jen
Estimated time to read the article : 2 min, 3 secs
India taste- Bollyfood festival has started in Hotel Jen last night.

The festival is part of the festivities to mark the Golden Jubilee of bilateral relations between the two nations. MMA Governor Dr. Azeema Adam, Foreign Secretary at the Foreign Ministry Dr. Ali Naseer and other distinguished guests took part in the opening ceremony. MNU Chancellor Dr. Mohamed Latheef, UN Ambassador in the Maldives, Dhivehi Bahge Academy's President Ashraf and Villla International High School Principal Ahmed Saeed took part in the ceremony as well. Additionally, Deputy High Commissioner Sanjay Rana and other officials also took part in the ceremony.

Speaking in the ceremony, Indian High Commissioner to the Maldives Rajiv Shahare stated that this festival had presented a great opportunity for Maldivian chefs to showcase their talent and had contributed to developing bilateral.

He said that the festival was being run as a competition and the first two legs of the competition were completed. The third part and the final will be held on the 13th of this month in Hotel Jen. Shahare added that the culinary challenge had earned tremendous support, even though the challenge was organized quite ordinarily. He also said that the subsequent India Spice Root Challenge had also earned the same level of support.

Foreign Secretary Dr. Ali Naseer spoke on the importance of festivals of this nature. He said that Indians and Maldivians were closely linked in terms of indian food and culture.