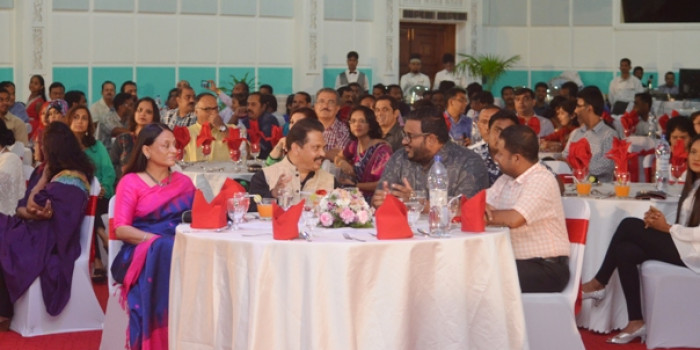 Will take part in SEZ development: India
Will take part in SEZ development: India
Estimated time to read the article : 1 min, 58 secs
Indian High Commissioner to the Maldives Rajiv Shahare has stated that India will take part in the development of the Special Economic Zone (SEZ) project run by the Government.

He made the statement speaking in the cultural confluence held to mark the 50 years of bilateral relations between the two nations. The confluence was held in Dharubaaruge Sunday night.

Shahare noted that the projects pioneered by the Government, such as Hulhumale' development and port development, were key development projects. As such, he said that there were many Indian companies wishing to invest in the project. Ambassador Shahare expressed interest in taking part in the SEZ initiative, noting the priority given to the project by President Abdullah Yameen Abdul Qayyoom and Vice President Ahmed Adeeb Abdul Ghafoor.

Shahare commended the current economic policies of the country and noted that the key decisions implemented by Government, especially Vice President Ahmed Adeeb, was extremely vital in charting the progress of the nation.

He noted that the economic visions of President Yameen and Indian Prime Minister Narendra Modi were based on similar principles and that these principles further strengthened the ties between the two nations.

Ambassador Shahare said that the bilateral relations between the two nations were stretched over hundreds of years. He also said that it was vital that such key partnerships were carefully maintained and nurtured for future successes.