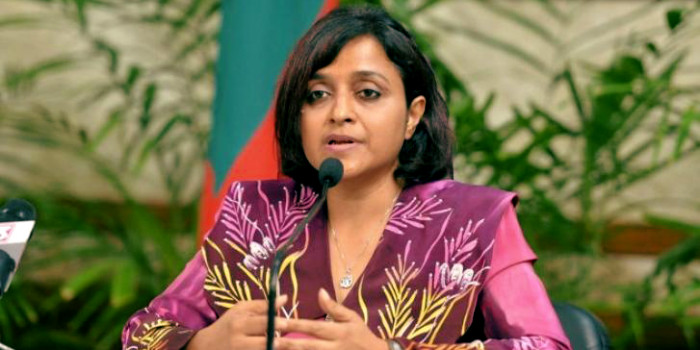 India Maldives will not be disrupted: Minister Dunya
India Maldives will not be disrupted: Minister Dunya
Estimated time to read the article : 1 min, 13 secs
Foreign Minister Dunya Maumoon has stated that the bilateral relations between India and Maldives will not be disrupted, in spite of who invests in the country.

She made the statement to Indian press, after meetings with her Indian counterpart, Sushma Swaraj.

Minister Dunya said that the ties between the two nations were deeper and more solid, and as such, will not be impacted so easily.
Minister Dunya's statements are published in Indian dailies, side by side with their concerns over increasing Chinese influence in the country.

Taking the broader picture into context, the Chinese investments in the Maldives are not substantially large compared to their investments in African nations, UK, America and Australia. China is an economic powerhouse, with many nations courting to receive Chinese investments.

The relationship with India, is extremely vital to the Maldives.