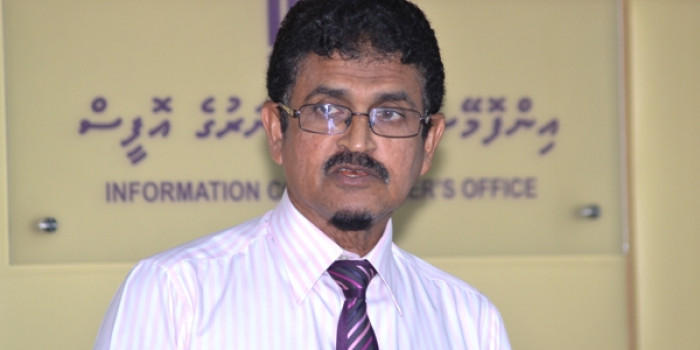 Public awareness key in promoting integrity: Information Commissioner
Public awareness key in promoting integrity: Information Commissioner
Estimated time to read the article : 2 min, 0 secs
Information Commissioner Abdul Aziz Jamal Abubakur has said that public awareness and availability of information was vital in promoting integrity.

He made the statement speaking in the ceremony held to train appointed focal points to liaise between Government offices and the Commission.

Abdul Aziz said that the best practice in nations was to make information public, thereby preventing abuse of power by using such information gaps. He further said that the information at Government agencies are public property and that all citizens will have access to the information they needed.

Abdul Aziz added that there had been cases of release of information obtained illegally, noting that this was a key concern as it led to distortion of public opinion towards the Government. As such he said that processes, such as employment opportunities, have to be made transparent.

He stressed that no such policy existed, which had banned the release of information. Abdul Aziz attributed the hesitance to reveal information to a long standing culture of not revealing such information.

Commissioner added that 27 cases were submitted last year, for failing to disclose information and that the Commission had complied in providing all required information. He noted that information
pertinent to national security, impacted the rights of a third person or hampers societal harmony, will not be released.

The participants were awarded certificates in the ceremony by PSM Managing Director.