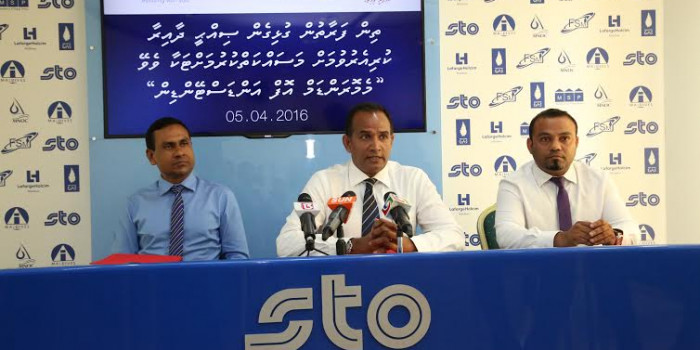 STO, Aasanda, NSPA to jointly address health sector issues
STO, Aasanda, NSPA to jointly address health sector issues
Estimated time to read the article : 1 min, 46 secs
State Trading Organization (STO), Aasanda and NSPA has signed MOUs to collaborate on resolving the issues in the health sector and to provide assistance to Hulhumale' Hospital.

The two MOUs were signed in a ceremony held in STO held today. STO MD Ahmed Shaheer, NSPA CEO Mujthaba Jaleel and Aasanda MD Maumoon Abdu Samad signed the agreement on behalf of their respective companies.

STO MD Shaheer said that with Aasandha now managing Hulhumale' Hospital, like IGMH, STO will provide all necessary equipment. He added that STO will provide all necessary assistance to the hospital.

Shaheer said that today's agreement only finalized an informal procedure that had existed between the three companies.

NSPA CEO Mujthaba said the company will work to keep the prices of the drugs at the level price.

Speaking to Miadhu, Shaheer said that STO was working to fulfil the President's vision for the sustainable development of the health sector in the country.

STO is currently running Aasandha serviced pharmacies across the country, providing all necessary equipment to IGMH and Health Ministry.

President Yameen has transferred the administration of Hulhumale' Hospital to Aasanda administration to strengthen the administration of the hospital, from the third of this month.