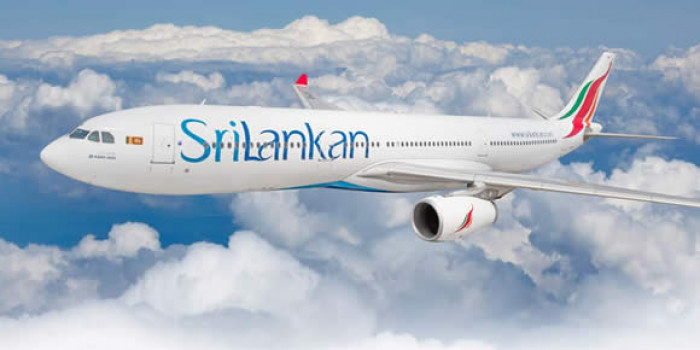 SriLankan Airlines crowned World's Leading Airline in Indian Ocean region
SriLankan Airlines crowned World's Leading Airline in Indian Ocean region
Estimated time to read the article : 3 min, 53 secs
Colombo, December 07, 2016: SriLankan Airlines was crowned the "World's Leading Airline Operating to the Indian Ocean Region in 2016" at the prestigious 23rd annual World Travel Awards, from among more than a dozen of the finest airlines around the world which were nominated for the award.


The accolade was announced at a glittering ceremony at the Sun Siyam Iru Fushi Resort in the Maldives on 2nd December, where SriLankan rubbed shoulders with leading global brands such as Etihad Airways (World's Leading Airline), Singapore's Changi Airport (World's Leading Airport), American Express (World's Leading Business Travel Agency) and Royal Caribbean (World's Leading Cruise Brand).


Fittingly, SriLankan's latest award came as it completed the launch of services to 11 more cities around the Indian Ocean. Just a few weeks ago SriLankan Airlines (www.srilankan.com) received the title of "Best Full Service Airline in Central and South Asia" for the second consecutive year at the Future Travel Experience Asia Awards 2016 in Singapore.


The World Travel Awards (www.worldtravelawards.com) was established in 1993 to acknowledge, reward and celebrate excellence across all sectors of the tourism industry. Its winners are recognised as the benchmark to which all others aspire in categories which include airlines, airports, tour operators, airline alliances, hotels and resorts, vehicle rental companies, cruise lines, restaurants, travel apps and websites, all types of service providers, destination cities and even countries.


The awards took into consideration the preferences of more than 1.1 million travelers and persons in the global travel industry who voted online throughout 2016.


SriLankan on 1st December completed the first stage of its new strategy to enhance its focus on the Asia-Middle East region by becoming the first international airline to serve Gan Island in the Maldives. It was its 11th new destination in the past three months, the others being Seychelles, Bahrain, Muscat, Jakarta, Madurai, Kolkata, Lahore, Dhaka, Varanasi and Bodh Gaya. It has also increased services to many other cities in Asia and the Middle East.


It has the largest foreign airline network in India with over 100 flights to 11 cities and is also the largest international airline serving the Maldives, with 25 flights per week.


SriLankan's global network covers 101 cities in 47 countries. As a member of the oneworld global airline alliance, SriLankan also connects its passengers to oneworld's worldwide network of more than 1,000 destinations in 160 countries.


The airline has been rapidly modernizing its all-Airbus fleet with the addition of seven brand new wide body A330-300 aircraft in 2016 and is to take delivery of five ultramodern A320neo and A321neo aircraft in 2017. Passengers now enjoy a service with comfortable seats, state of the art entertainment systems, excellent in-flight cuisine, and flight attendants famed for their warmth and caring.