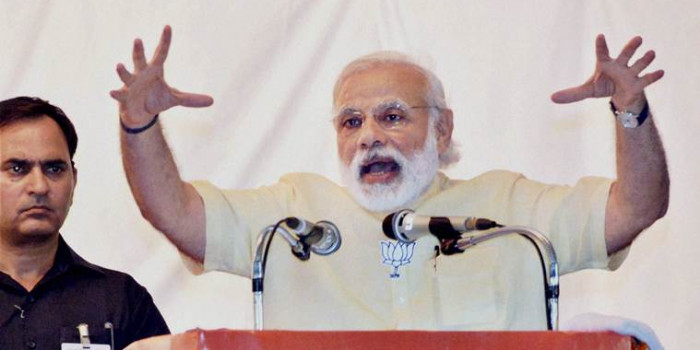 Narendra Modi has a humble family !
Narendra Modi has a humble family !
Estimated time to read the article : 2 min, 4 secs
Narendra Modi, the Prime Minister of India has a very humble family. It is unbelievable to learn that his siblings lead a very humble life.

Let's start with his Modi's elder brother. His elder brother Amruthbhai Modi, used to work as fitter in a private company. He is now retired and lives on a small pension of 10,000 Rupees. His family has a car and he usually drives a scooter. No one in his family has ever seen the inside of an aero plane.

Ashokbhai Modi, the first cousin of PM Modi used to sell kites and toys. He managed to open a small shop now and yet earns around 7000 Rupees per month. His wife works as a cleaner for a food outlet. Ashokbhai's brother, Baharatbhai is a petrol pump attendant and makes only 6000 Rupees per month. His wife sells snacks to make ends meet for the family.

Another cousin of Modi, Chandarkanth Modi works as a helper in a village cow shelter. He does not even make enough money to have a shelter and thus does not have one. In addition, Modi's cousin sister is married to a bus conductor. Which makes Modi's brother in law a bus conductor.

Though Modi' spent 14 years as a chief minister even before becoming the PM, his extended family has not gained any unfair benefit from Modi's influence and power. There is a great lesson in this for Maldivian politicians and public servants.