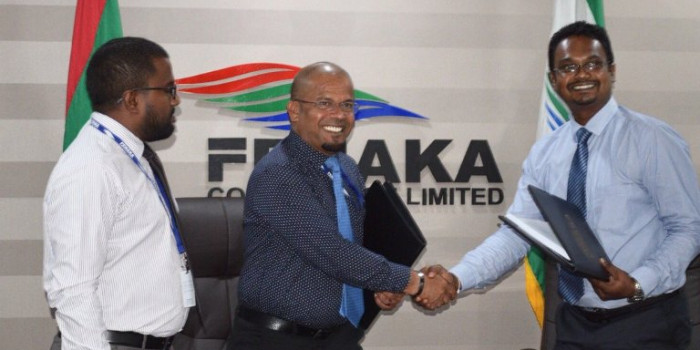 Fenaka to connect all their branches via one network
Fenaka to connect all their branches via one network
Estimated time to read the article : 1 min, 11 secs
Jinasena Info Tech of Sri Lanka has been contracted with connecting all branches of Fenaka via one network. The project costs 2.6 million Rufiyaa.

The Managing Director of Fenaka, Ahmed Shareef said that once all the offices of Fenaka are connected to one network, the communication between the offices will be fast and more efficient. He further said that the quality of service delivery will increase as well.

Shareef said that the project was awarded after an open bid and even Maldivian companies proposed to do the project. However, the Lankan company was awarded the project after taking their experience and price into consideration.

Shareef said that even though the agreement was signed today, the company was awarded the offer letter on 12th of this month. Hence, by 15thJune of this year the project will be completed.