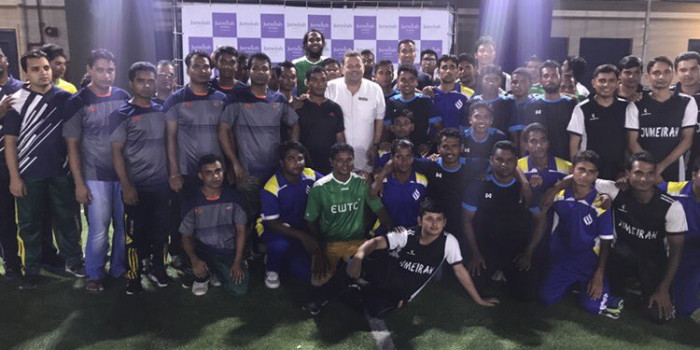 Jumeirah Boli Cricket league begins!
Jumeirah Boli Cricket league begins!
Estimated time to read the article : 1 min, 7 secs



Jumeirah Boli Cricket league has begun last night. Seven teams are taking part in this cricket league organized by the resort.

Resort manager Christopher officially inaugurated the league. The league was organized by Jumeirah Boli Committee and HR Department.

There are two groups in the tournament and the team with the highest score will go to the finals. The finals will be held on 20th of this month.

The purpose of the tournament is to revive the spirit of sports among the staffs and to strengthen team spirit among the staffs. Jumeirah resort often organizes various sporting activities for their staffs. In addition, they conduct various social activities as well.

Over the weekend a blood donation camp was held at the resort.