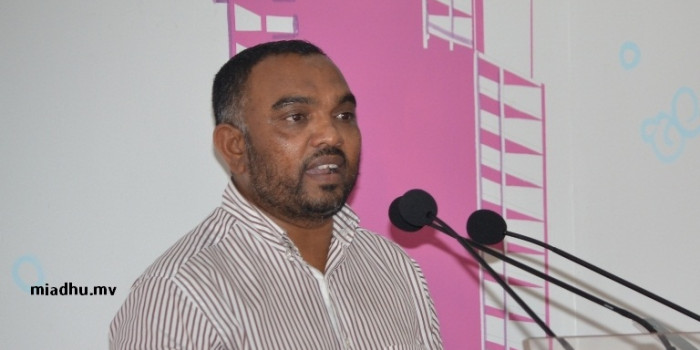 Faafu Atoll project will come back: Ali Arif
Faafu Atoll project will come back: Ali Arif
Estimated time to read the article : 1 min, 10 secs
Ali Arif, the spokesperson of PPM have said that Faafu Atoll project will come back even though it has been delayed for the time being.

Speaking at a rally held by PPM at Rumaalu2 Campaign Center, Ali Arif said that the project that was planned at Faafu Atoll by Saudi businessmen was beneficial for the nation and everyone should support it. "Elect president Yameen in 2018 and he will bring back the project" said Ali Arif.

Previously President Yameen stated that the project halted because of the opposition and he will not take responsibility for that.

Speaking about Chinese investments Ali Arif said that China invests in all countries and since free trade agreements are established in a way that will benefit both the countries, even if Maldives is small, Maldives will benefit from it.