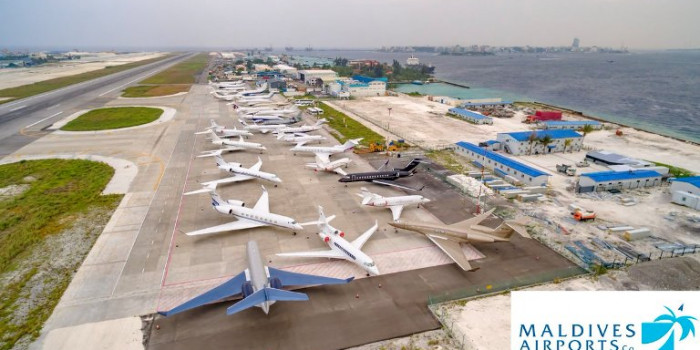 Velana International Airport is developing year by year
Velana International Airport is developing year by year
Estimated time to read the article : 1 min, 5 secs
Velana International Airport is developing year by year and this shows that the tourism sector of Maldives is booming.

This year began with a record amount of air traffic movements. On 7th January, the all-time record of air traffic movements in Maldives was broken with 644 flight operations. This includes 108 international flights, and 442 sea plane operations. In addition there were 94 domestic flights. It shows how much the tourism sector and transport sector in general is developing.

Last year, direct flights from various countries started operating to Maldives. Alitalia and Air France are among notable airlines that started operations to Maldives. In addition, on February 2018, AirAsia will increase number of flights to 11 per week to Maldives. This will also bring further development to the transport sector of Maldives.