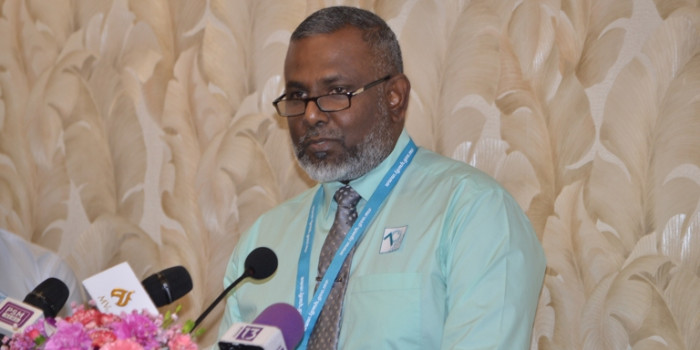 All staffs of IGMH to volunteer for one hour every year
All staffs of IGMH to volunteer for one hour every year
Estimated time to read the article : 1 min, 2 secs
All staffs of IGMH has decided to volunteer for one hour for every year in their respective fields. In addition, the staffs also decided to donate 1 Rufiyaa per month for a year.

In last year alone, IGMH treated a large number of people in the Maldives. The CEO of IGMH, Brigadier Farhath Shaheer said that, last year alone they treated 380,000 people and out of that 14,000 people were admitted at the hospital and more than 291,000 people were given laboratory services.

Farhath said that IGMH is able to serve so many people because they value humanity more than their salaries. In addition he said that IGMH still needs development in some areas and asked those who receive services at IGMH to provide feedback.