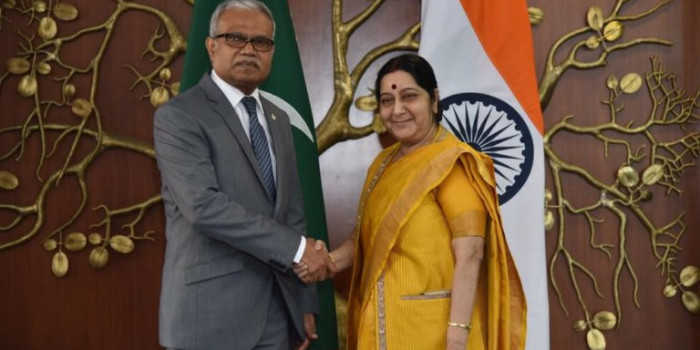 Discussions between Indian and Maldivian Foreign Ministers productive : India
Discussions between Indian and Maldivian Foreign Ministers productive : India
Estimated time to read the article : 0 min, 40 secs
Foreign Minister of Maldives Dr.Mohammed Asim and Foreign Minister of India Sushma Suwarah has held official discussions.

They held discussions regarding further strengthening the ties between the two nations. Indian officials described the discussions as productive. They stated that, both the ministers kept the India First Policy of Maldives, and Neighborhood First Policy in mind through the discussions.

Foreign Minister is visiting India as a special envoy of President Yameen and will conclude his visit tomorrow.