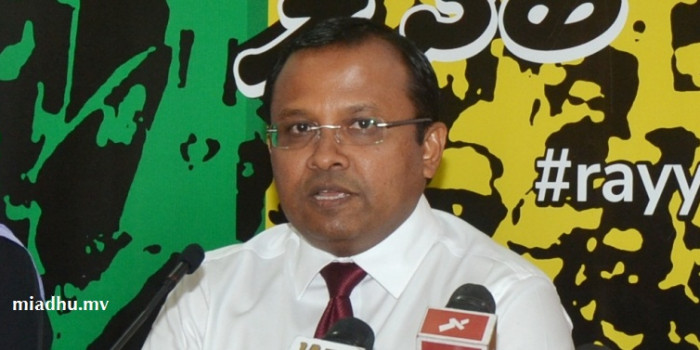 Abdullah Riyaz urges to take the travel advisory issued by US seriously
Abdullah Riyaz urges to take the travel advisory issued by US seriously
Estimated time to read the article : 0 min, 51 secs
MP Abdullah Riyaz have urged the authorities to take the travel advisory issued by USA seriously instead of dismissing it as politics.

Riyaz tweeted today regarding this matter after the US State Department issued a travel advisory asking US citizens to take precautions while travelling to Maldives.

In addition he tweeted saying that the government should work with the friendly nations who are revealing about a possible terrorist attack in the Maldives.

The travel advisory issued by US states that terrorists might attack places frequented by tourists with or without warning and asked tourists to be careful.