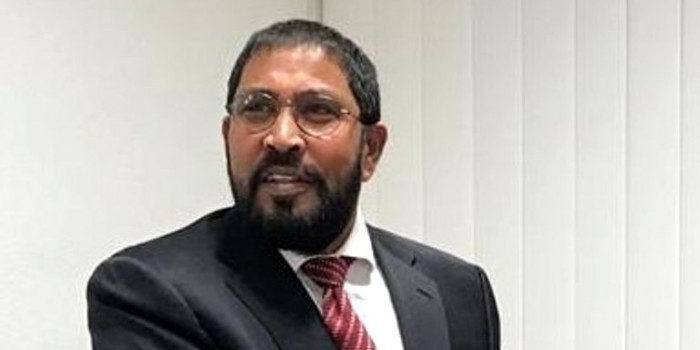 My family is in despair – worried most about the situation of the country : Qasim
My family is in despair – worried most about the situation of the country : Qasim
Estimated time to read the article : 3 min, 43 secs
JP Leader Qasim Ibrahim have said that his whole family is in despair still he is most worried about the situation of the country.

He said that it is not only his family that is suffering but the whole country is suffering. "Today I want to talk about the sad situation Maldives is facing" said Qasim. He said that the whole country is facing a calamity because of the current president.

Qasim said that he condemns the arrest of the Chief Justice by the security forces after manhandling him. He said that even during a state of emergency the head of one of the branches of the state cannot be treated like that.

He said that now it is questionable who the AG is working for, because he goes to the Supreme Court regarding some cases only. Qasim said that he does not see the AG going to the Supreme Court regarding problems faced by the people.

In addition he said that he does not believe that the constitution is being followed in the Maldives and the whole world believes this. He said that his biggest worry is that there is no rule of law in Maldives. He said that when you listen to what the president talked about in the early days of the administration and if u you listen to what he says you will know how things are changing. He said that the government is framing everyone and now they are planning to frame former President Maumoon and Chief Justice Abdullah Saeed.

Qasim said that confessions made by the President himself are enough to get him convicted him of crimes. "He has made anti-islamic statements. He became an apostate. He has confessed to embezzlement. He cannot escape from this" said Qasim.

In addition he said that even police and MNDF knows this and that he should be removed from the position. "Allah ordered us to respect children and elderly people. President Maumoon has been arrested at the age of 81. How can we accept this?" questioned Qasim.

Furthermore, Qasim Ibrahim condemned Nasheed's statement regarding the security services having extremist elements within them. Qasim said that there are no terrorists within the security services and such talks will undermine the sovereignty of the nation. He warned Nasheed not to make such statements.

Qasim said that even if he is killed he will stay as someone who helps Maldivians, and Maldivian Police and MNDF. He said that it was MNDF and Police that saved Maldives from major crises and hence asked them to do what is best for the nation.